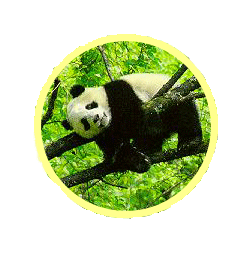 I have so many travel diaries to still put up on Yang Shuo, to save you travellers time - with great tips. All in all, I spent almost two months there, and some of the best info I came upon was just at the end!
Go to see William, the manager of the Seventh Heaven on West Street, and say Arielle of Canada sent you.
He will give young backpackers and others tips on possible film extra work for CCTV - they pass by now and then looking for Western-looking extras - and also knows of an exquisitely beautiful home stay right on the nearby river - Shelley's Home Stay With A Real Chinese Family.
Shelley is a middle-aged Chinese woman - very attractive, happily married - and a local businesswoman. She is a personal friend of mine - I was so lucky to meet her my first week in China.
You should stay at her place for at least a few days, on the river, as you will see water buffalo and the famed mountains from a modernized and attractive terrace, sipping tea and catching up on tranquillity.
There are small open motor cars that can take you to the village every day, so you can still see lots of other sites, while resting up.
So - eat great meals at William's, rest at Shelley's, and maybe, just maybe, get a chance to work in an exciting Chinese movie!
So why am I recommending Jacko as well?
Because Jacko can get you cars to go to the famous rice terrace folk people villages, and the pictures I have taken there are some of the finest of my photography career.
The food is great at his restaurant, and he too has a wonderfully friendly and helpful personality.
The card beneath his is for Manuel, a guide who will travel with you to these folk villages - useful for daring travellers who may want to sleep in real folk village houses. Manuel is a relative of Jacko's, and they are part of the same travel group.
Warning: these mountainous roads to the folk villages are full of hairpin curves, and sometimes thick with fog!
If you are a rich tourist, I would pay the driver to go very slowly!
Yang Shuo: Visit to Rice Terrace Folk Village