London, England
It is New Year's Eve, London, and I am eighteen years old. I am dangerously, foolishly walking completely alone along the downtown streets. As the bells begin ringing, the streets become even more intensely alive, and complete strangers starts grabbing one another and hugging them and even kissing them.
I too am grabbed and hugged, and nothing bad happens to me whatsoever. A Cockney man with a rooster's hair-do hugs me wishing me well with his unforgettable accent. The Londoners amaze me by jumping fully clothed into the fountain of Picadilly Circus.
I see a handsome older couple, white-haired and straight-spined, embrace, and hope I will be so happy when I am their age.
No one in Canada ever went berserk like these people do, and their joyfulness electrifies the streets. Sometimes the exuberance of a crowd may heighten our feeling of solitariness, this night something alchemical occurs and the celebratory energy passes from one to the other, and we are all included.
Cowsbridge, Wales
I am nineteen years old.
I once saw a woman in a movie close her eyes and point her finger at a map to decide her next holiday place, so I have followed her example in London, because I have a few days to spend before my flight back to Vancouver.
My finger falls into the ocean just below Wales, something not considered by movie stars. I move my hand carefully up so that I am still playing the game, and arrive at Cowsbridge, Wales.
If this is not fun enough in itself, the commotion a slender, fair-haired Canuck causes when she arrives in a town of a few hundred is mischief itself. The British being an eccentric people find my reason charming. No one ever comes to Cowsbridge! they say. There are no hotels here and the Postmistress honours me by taking me as a boarder into her home.
I delight in my room, full of heavy wood furniture, and a pitcher and basin where I must wash with stone cold water every morn and night. The lady tells me of her latrest antique buys, an entire set of bedroom furniture for a few pounds, Because the young people all want modern stuff.
I walk to a neighbouring town, waved to along the way, and have fish and chips: there are scandalous papers to read, chocolate bars to eat, and two famous site to see. A castle of William Randolph Hearst's, long deserted, and a church boldly claiming to be the oldest in the British Isles. I also get to meet all the people who suddenly want to buy postage stamps.
I am happy just to be. I must return here, and think as I write I will write to the Postmistress to see if she is still alive. I was going to write, If she still remembers me, which shows me how little I still know about human nature!
Paris, France
I am sixteen yearsa old and it is Christmas and I am all alone in a budget hotel on the Left Bank.
My father has rushed off to meet a friend in another country and left me alone with botched plane reservations. This family mix-up will later cause my mother to argue with my father for some time to come.
I like the hot chocolate in a pot for breakfast. I like the croissants and the unsweetened butter, and the rickety balcony on our bedroom, and the plaintive sounds of jazz as I fall asleep dreaming of quietitude and adventure.
An older American man, old to me and probably only in his mid-twenties, asks me to his room the next day to have a glass of Christmas wine. He is from NYC and wears glasses. I accept and sit delicately on a wood chair by the window. It is snowing lightly.
There are French people all around to hear us if I scream and I feel lonely away from home.
Would you like to spend the night, he asks.
Do you know how old I am? I am only sixteen, I say. I smile slightly. He smiles slightly.
You look much older, he says regretfully. This is only because I am tall and study the pages of Mademoiselle and Glamour to see what the latest fashions are. Already I have bought French shoes, French hand-bag, and a black flower-sprigged slip. No one accept my mother will ever see me in that slip!
We continue our drinks peaceably enough. I am impressed with my calm and sophisticated handling of this overture. At high school, I am known for sophistication.
He is not that type, but then again, most men are not that type. However, some men are that type, and I would never be as lax with my own children as my parents have been with me.
I never tell my family about this adventure!
California, USA
I am twenty three.
I am scared out of my mind. We are in a campground in Northern California and a gang of Hell's Angels have just swarmed into the campground beside ours.
A day before, I met Eileen at the Ride Centre in San Francisco, and our driver Rudy as well. We are headed for Canada in the red sports convertible of Rudy, who is a maniac driver as well as a non-stop talker, who delights in baiting Eileen, who is up on all the latest feminist best-sellers.
Eileen is a handsome girl from NYC who is going to university in Bellingham, she has been visiting her dad in san Francisco, as I have been visiting my Aunt Dorothy. Rudy is the son of a wealthy garment manufacturer from Montreal, who has sensibly provided his boy with a hand-gun.
We sleep in our tent, or more accurately, Rudy and Eileeen sleep in our tent. They have informed me that I have nothing to worry about, as the Hell's Angels will occupy themselves.
Having stronger imaginative tendencies, I ask for and receive the pistol which I place beside my sleeping bag. I put my hand on the gun, and I do not fall asleep, as I hear the partying, the hollering, and the maniac sounds of men getting drunker and drunker by the hour. By the time the motorcycle gang decides to call it a night, the sun is coming up.
I am full of fresh air and anxiety. Not only that, I still believe prayers work, and I pray every minute, Just get me out of this, please just get me out of this, and I will be the goodest person who ever lived, I will give lots of money to charity, etc.
Hey, and if it's so safe to share camping ground with Hell's Angel's then where are all the other stories like mine?
Haworth, England
I am twenty four years old.
I am in the village of Haworth, Yorkshire. A narrow and winding street, still cobbled for tourist effect, leads up to the parsonage, church, and cemetery known by literati around the world.
I have been to the childhood home of the Bronte Sisters many times. It is a pilgrimage for those who respect woman artists, the phrase in itself not so respectful.
I like to think about the sisters, so marked by family, by love, by illness and death, and genius.
For they did have love, and a great deal of it; their father surely loved them, to allow them even the time and the paper to write their many books. Physical illness, not sexist bias, was their greatest enmy, and they watched their mother and their siblings die in rapid succession of the lung diseases that wasted so many Britons in centuries past.
The rooms are tiny, yet more of them than I expected. Those who call this family have not studied the lives of other poor very carefully. They are middle-class, lower middle-class perhaps - though a clergyman was respected by all in his town. The people who inhabited them were smaller than ten or twelve year old children: the dresses on display and the handwriting in their diaries hints at dwarf-like figures.
Like black people in the Caribbean, I think perhaps they only came inside to eat, to clean, and to sleep; they roamed the fields and towns around them, making goodwill visits, exploring nature.
The square shaped rooms downstairs imply no gestating genius. The bedrooms upstairs give not clues, and I am stunned by the noise a group of Japanese tourists make as they descend upon this holy place.
The Japanese, I deduce, are fascinated by the idea of women who walked the northern plains alone, the wind blowing through their hair, and who wanted also to do something great all on their own. They like Anne of Green Gables, the storybook girl of Canadian literature, becuase she is so opposite to them It is the denied that is most charismatic.
I visit the cemetery before rejoining my friends for tea and scones. What would British tourists would do without cream teas?
Yet I am not quite satisfied as I sit in the church, thinking about the sermons they all endured. The spirit has gone, and remains more in the hands of readers around the world.
St. Boniface, Canada
My boyfriend Chard and I have almost one month, thanks to a lull in our Vancouver work scedules, and we decide to visit his large French Canadian family in St. Boniface, Manitoba, the province that is in the middle of Canada.
His family is so different than my own.
The streets of their neighbourhood are full of mature green trees, white picket fences, screened-in porches, and an ambience of safety. Most of the relatives actually live within walking distance of one another.
I have truly never known a larger family. Both his mom and dad come from families of fifteen children, and in each family three babies died early. None of these surviving children left the area of St. Boniface, the French comunity within Winnipeg, on the banks of the famous Red River Valley.
We stay in two guest bedrooms on the tiny second floor of the cosy green wood house that he grew up in, paid for in cash by his hardworking dad, a man who held three jobs to support his wife and three kids.
Though the family was once quite poor, there is plenty of love to compensate.
There is a strong feminine aspect to the family, with four or five aunts dropping by on a regular basis. They are kind to me, one of them even offers to lend me her card. Chard warns me, we don't talk about the Depression, it caused family fights and feuds here because the economic strife ran so high in the prairies.
Yes, Canadians have suffered from poverty as a people, and still continue to do so, a fact that never seems to touch an international audience. The farm seizures and banking collapses hit the agrarian lands particularly hard in the Thirties.
In our elegant pale green living room, I hear stories of the marriage of Chard's parents, how embarrassed the shy young couple were, when the local villagers paraded them on their wedding day, with placards reading, Watch St. Boniface grow! a mischievous reference to their huge famly backgrounds.
Equally interesting is the story of how the newlyweds lived on crates of tomatoes, sent from the farm of Chard's aunt, while his dad searched for urban employment.
His family is simple and loving, my family is complicated and not. Ah, yes, I am modest, and with plenty of reason to be.
I was a sailor in Vancouver, teases his dad, Maybe I knew your mother. Not likely, I say, thinking of my sheltered mother growing up in Kerrisdale and at Horseshoe Bay.
The real travel joy comes from the Friday night card games. We troop on over to a brother of his father's, and amazingly twelve siblings and their spouses still congregrate for a lifelong family custom. The men too help to serve the plentiful sandwiches, potato chips, nuts, vegetables trays, and coffees as this wholesome family enjoys its inexpensive way of amusing itself.
I am travelling into a difference in culture, a difference between French and English, and very respectful of how a peoples so stressed by a secondary social definition, gave joyfulness to themselves.
How the men were pressurized in their cultures not to leave their wives, to pinch their pennies, to save for these small and pretty homes. to not waste money on booze, to toe the narrow line, and yet still to have fun.
Though I am in my own country, I am voyaging.
I notice small details: that the men of the older generation pick up, hold, and cuddle babies and young children more than Anglo men of that generation, the high-stepping vivacity and close sisterly bonds of the women, the affection and the emotional security.
We walk along the banks of the Red River Valley humming the songs we sing in coffee houses, we go downtown and visit the Winnipeg Art Gallery and go out with two of its directors, we amble along the plain streets of Winnipeg as Chard explains to me the power of nature in expressed here mostly in the sky, the sunrises and sunsets.
We will run into one of your relatives, I say, every time we leave the family home, and it is true: Every single outing, even downtown, produces a third cousin, a great-aunt, an uncle once removed, and there are no exceptions.
As a Canadian, the gleaming place we lunch, with salad Nicoise, as we spend our small winnings from a Winnipeg Lottery, fifty dollars, is not in the exotic category of travel, now are the pedestrian bowling lanes we accompany family members to, now is the all-you-can-eat pizza parlour that the aunties frequent in a gang.
This is a simple trip, restful, a journey of the heart, and yes, I learn so much. I wonder now as I write in China, my chosen homeland, at how little I conveyed to Chard of what all these things meant, and recall my most beautiful, touching memory.
It was extremely hot, a Prairie summer, and a letter came from me in the middle of my holdiay from my mother in Vancouver. I touched my hand to my forehead, feeling a migraine arriving, and ran up the narrow staircase to my bedroom, to lie down and rest.
I heard Chard, concerned for me, walking up the stairs, and writing at his desk in his own room. Later when I got up I walked into his room, and saw a list of instructions to himself proppped up on his dresser.
Ten ways to make Arielle happy, the list said.
Had I not commented to him on this list, my writing would be more poetic, but of course, when two people are that close, no things are left unsaid. My frequent absences of introspective flight were noticed by his family, who understand me less well, what it was that I came out.
Both the larger and the smaller merged on this trip, to be a Canadian girl coming from a certain type of family psychology, and to see the larger landscape, the two cultures, the dynamic of my national identity.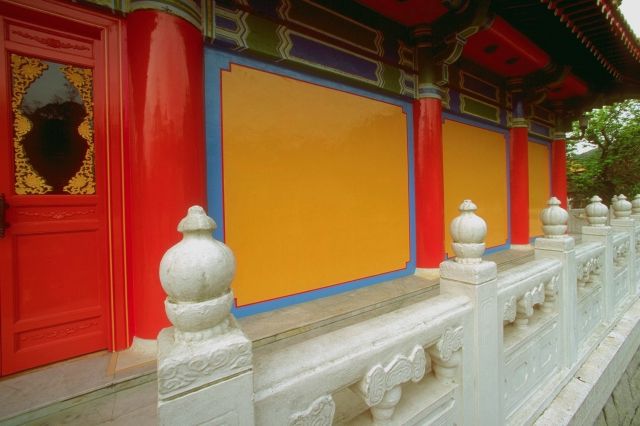 Benares, India
Bodh Gaya, India
Canterbury, England
Harrogate, England